Check back often for planning updates and resources.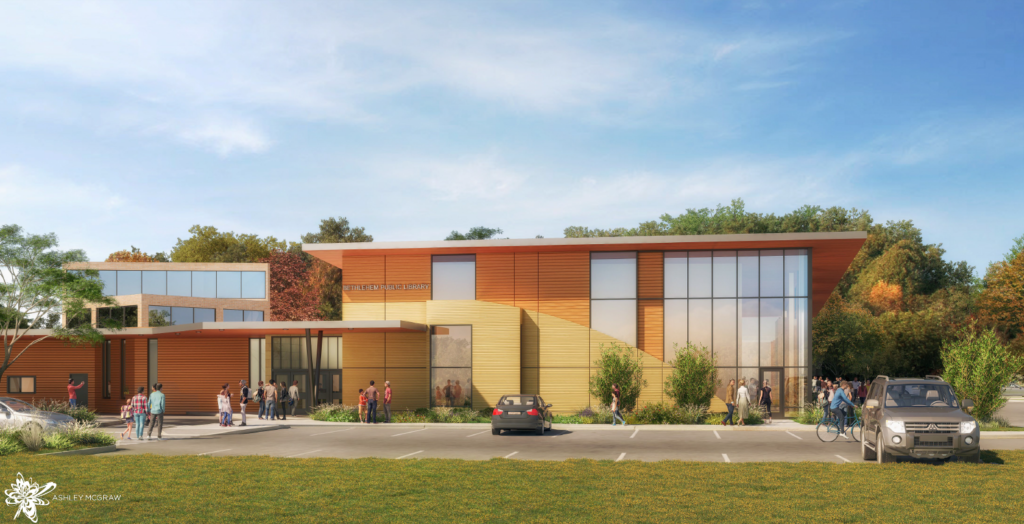 The library is looking to undergo a major building project to update its 50-year-old building to address outdated and aging components, add in-demand space for today's library users and collection needs, and enhance accessibility and environmental sustainability.
Project purpose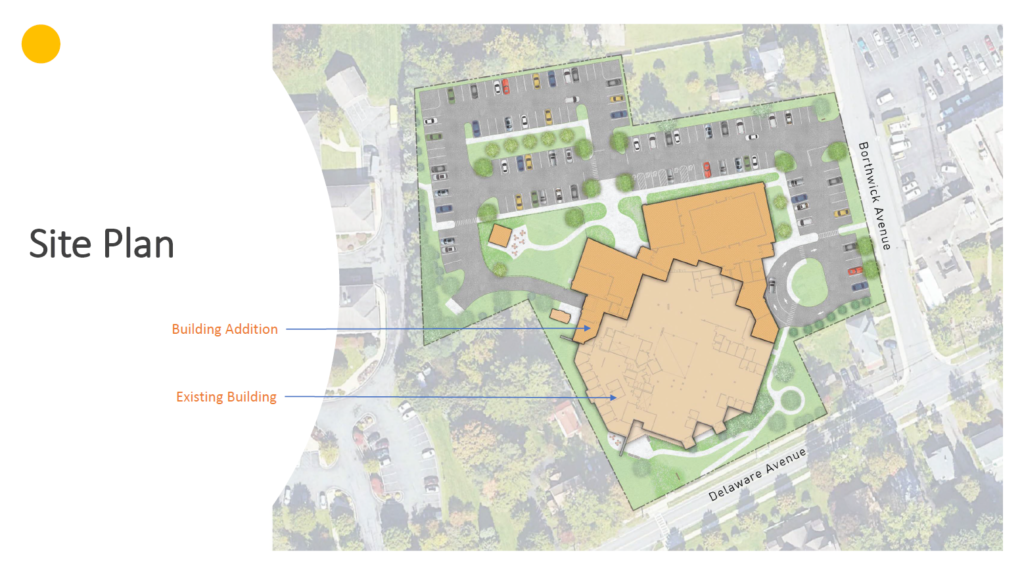 To position the Bethlehem Public Library as a community resource that is accessible to all, offering modern programming in a mindful environment that's nestled within the fabric of the community. Designed in a way that's welcoming, simple to navigate, modern, and adaptable to a variety of programs, both inside the library and throughout the site. Optimizing the library so that both patrons and staff have cohesive environments to suit their evolving needs, and to support the next generation of collaboration, discovery and learning.
Click here to offer comments or feedback to:
Primary goals
Address outdated and aging components of the 50-year-old Library building, including the removal of remaining asbestos and demolition of the mezzanine level, which is not suitable for public or staff needs
Add in-demand space for Library users, including a meeting space that can accommodate 250 people at the same time.
Add in-demand collections space, expand children and teen area, address curbside pickup function and improve staff space for better workflow and safety.
Improve accessibility to and within the facility as well as to resources by reducing distance between parking and entry.
Enhance the library's environmental sustainability footprint.
Planning process outreach