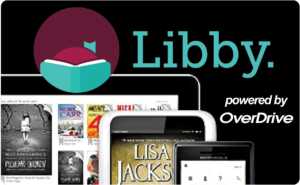 Check out eBooks, eAudiobooks, eMagazines in multiple ways:
Read on your phone or tablet using the Libby app. You can even read your borrowed ebooks on your Kindle. Click here to learn more.
Please note: The Libby app for the Kindle Fire is currently not available in the Amazon app store, but it can be downloaded directly from Libby. Click here to learn how.
Want to use the Libby app on your desktop computer instead of a mobile device? You can! Click here to get started.
Helpful resources:
*Beginning in early 2023, the legacy OverDrive mobile app will be discontinued and no longer work. Need help making the switch? Give us a call at (518) 439-9314.
The default loan period for eBooks, eAudiobooks and eMagazines is two weeks, but you can change it to up to 21 days by logging in to your account and clicking "settings."