"People want to read about the day-to-day life of people like themselves."
– Marietta Carr, librarian and archivist for the Schenectady County Historical Society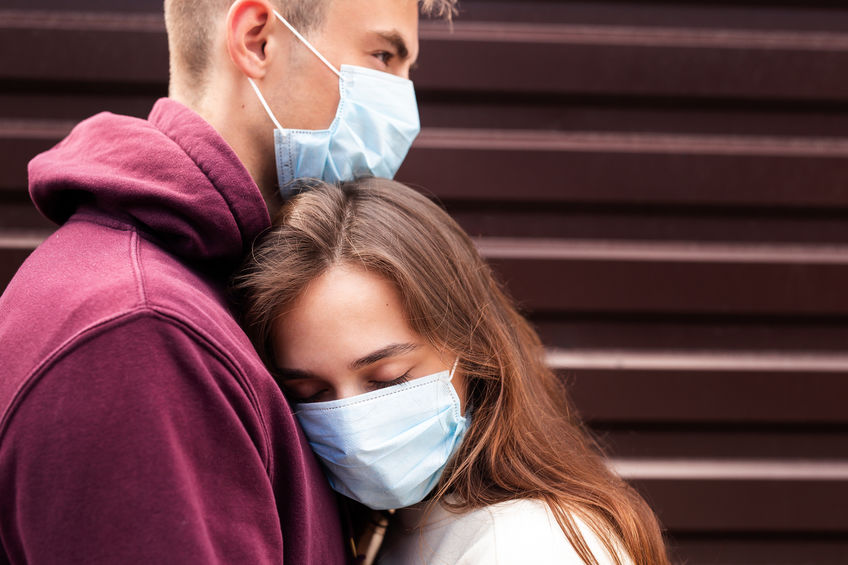 We're living through a historic moment of the 21st Century.  It touches all of us in common, but as individuals, we each have our own perspective.  Everyone is looking forward to recovery, but before we put it behind us, we have an opportunity to share recent memories, express our voices, and listen to one another.  It won't be long before a new generation will ask, "What was living through the pandemic like?"
The library would like to collect your recent memories of life during quarantine.  Write about it, send images or video.  You can also send audio of yourself speaking out loud, or interview someone else. Below is a form with some questions to get you started. Tell us about your personal experience and any details that are meaningful to you, even if it's just one incident ("Everything still seemed normal to me until I went down the paper goods aisle in the grocery store, and all the shelves were empty.")  Our idea is not to focus on the global situation but on ordinary life.  It's a forum for expressing our voices and sharing experience.
You can submit your thoughts and media using the form at the bottom of this page or email them directly to: quarantinememories@bethpl.org  
By submitting your quarantine narrative and any attachments, you hereby grant unrestricted ownership to Bethlehem Public Library of all materials submitted for use as a gift to Bethlehem Public Library, to be exhibited and/or disposed of at the discretion of Bethlehem Public Library, in accordance with the Gifts, Memorials and Bequests Policy; and release Bethlehem Public Library from all liability related to submitted material. You acknowledge that your submission does not contain anything that is commercial, off-topic, partisan-political, contains personal attacks or expletives, or is otherwise abusive, threatening, unlawful, harassing, discriminatory, libelous, obscene, false, pornographic or that infringes the rights of any third party.  Your contact information will not be made public.
Here are some questions to get you thinking
about your quarantine memories:
How did the look of your neighborhood change, especially at different times of day?
What was the impact on events that you had already planned for (weddings, proms, birthdays, graduations, church/temple/mosque events, family reunions, etc.)?
How did your routines change? What was the first thing you thought of every morning?
How did you keep in touch with people you normally saw on a regular basis?
Did you lose touch with anyone as a result of quarantine?

Or did you reconnect with someone you had previously lost touch with?

If you worked from home, what were the negative aspects? Were there any positives?
Did you get to know your neighbors better?
Did you witness an unusual act of kindness?
Will you continue any new routines after things begin to reopen?
How did you manage keeping up with the news? Did you avoid it, or did you binge?
How easy/difficult was it to manage emotions, and anxiety?
Mental health professionals reported patients were having more unusual dreams, or remembering dreams better after waking, was this true for you?
Spending more time at home made many people more inward looking. Did you spend more time thinking about the past?