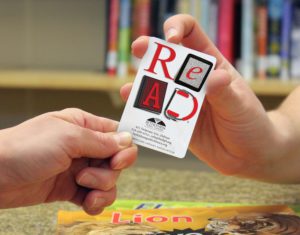 Bethlehem Public Library offers an assortment of library card styles that are available for you to select as your own. All of our designs are printed upon request and use your existing library card number and account information. (Custom cards are only available to BCSD residents at this time.)
If you already have a resident Bethlehem Public Library card and want to update your card style click on one of the options below.
If you reside in the Bethlehem Central School District and don't have a library card yet, click here to apply for a card.
---
Ready for a new look for your library card? Click on the image to choose from one of the options below: