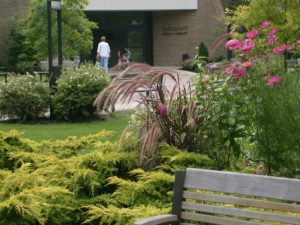 In November, we asked you to take part in a public brainstorming workshop to talk about the evolution of library services and how the library's space can be used to best meet those needs.
Now library architect Paul Mays returns for a We Heard You meeting Wednesday, Jan. 8, at 6 p.m. to talk about those responses and what priorities emerged from that discussion. If you were unable to join us at the November meeting, you can use this opportunity to share your own thoughts and goals for the library. This is an ongoing ideas-gathering process that is an important step in the development of the Bethlehem Public Library Board of Trustees' Long-Range Plan.
Paul Mays, of Butler Rowland Mays Architects, LLP in Ballston Spa, specializes in library design and renovation. He has recently worked on the Colonie, Saratoga Springs, Guilderland and Kingston libraries, among others.
If you have any questions, give us a call (518) 439-9314.