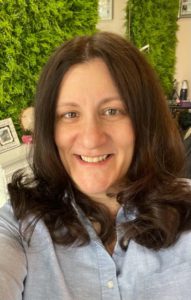 Bethlehem resident: 9.5 years
Occupation
Attorney
Community service/volunteer work
Co-chair, University at Buffalo Law School Capital Region Alumni Chapter; former board member, Girls on the Run, Capital Region; former board member, DePaul Housing
Other pertinent details
I enjoy living in Delmar with my husband, young daughter, and our two dogs.
Experience and goals
What do you consider your most meaningful career accomplishment?
Right now, my most meaningful career accomplishment is that, most days, I feel like I have family time, professional work, and a certain amount of community engagement. I value each of these things and even though they are each distinct uses of time, they are also inextricably linked by ideas I hold valuable.
What skills would you bring to your tenure on the board?
My professional work demands that I have strong communication skills, which is useful given the many issues before the Board. But, the most useful skill I bring at this time is the experience of being on the Board for several years, and getting to better know the Library, the community, and my fellow Board members.
What are your goals as a library board member?
My general goal continues to be to help the Library provide outstanding services to its patrons. More specifically, I strive to assist the Library through a period of transition, which includes adapting the Library services and infrastructure to meet the emerging needs and challenges of its community.
Views about libraries
How does a library best serve its community?
A Library best serves its community by reflecting its needs and ethos. Given that that the fabric of communities everywhere have shifted as part of the pandemic, the Library must continue to determine what continues to work and what aspects of its services must be adjusted to meet new wants and concerns.
What are the most important issues facing public libraries today?
Libraries are being asked to take on a number of roles. Not only are they asked to provide traditional media access services, but to serve as community centers, professional resource centers, technology trainers, etc. While all of these are important, it can be challenging to find the right balance.
How are public libraries changing? How can a library board expedite these changes?
The pandemic period expedited certain changes in libraries, including shifting media preferences, service requests (e.g curbside pickup), and the need to make changes in the physical space of the Library. The Board must continue to consider the information before them and act prudently, but also decisively.
How have libraries influenced your life?
Libraries have meant different things to me at different stages of life. Currently, its greatest influence on me is as a parent. I treasure spending time at the Library with my daughter and exploring her newest interests through books, programs, and play.
What do you like best about the BPL?
My favorite thing about the Bethlehem Library is the sense of possibility I get every time I walk through the doors. I look forward to seeing new pictures in the lobby, books on the shelf, different groups gathering, and the always creative and innovative services and programs being introduced by the staff.
What is your vision for the future of this library?
My vision for the future of the library is that it maintains the longstanding mission of it and all libraries to provide information to all seekers of knowledge, while also incorporating modern and future services and amenities based on the community's needs and wants.